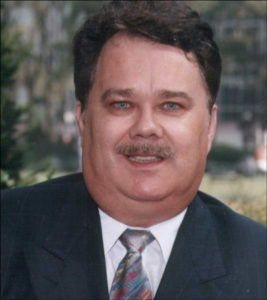 Hermann Reiner
– A Jaded New Yorker –
Owner and Managing Director
VISTA-Hospitality International LLC
Hermann Reiner was born and educated in Austria, after his apprenticeship he started his early career in  Duesseldorf, Germany with Hilton International, with whom he had a 23-year in Culinary and Food & Beverage Management career working at the Caracas Hilton, the famous London Hilton at Park Lane, the Tehran Hilton, Iran and the opening of the Vienna Hilton before he joined Inhilco, a subsidiary of Hilton International for 13 years at The World Trade Center @ Windows on the World, in New York City. He than the Shanghai Hilton, People Republic of China and was are Director of F & B for Berlin- Dresden and Weimar Hilton in the new German States.
With Hilton he received the now famous CDI Training in Kitchen, Food and Beverage and Business Management. Hermann was Executive Chef and later the Director of Operations for Windows on the World and the other 12 restaurants in the former World Trade Center in New York City. He is the co-author of the Wine and Food Book of Windows on the World, published for commemorate the 10th anniversary of Windows on the World
As Corporate Food and Beverage Director at both Medallion Hotels, a newly formed company and Hampshire Hotels, he guided the renovation and repositioning of all Food and Beverage outlets for six properties in two years. And then he had a similar position and responsibility for Hampshire Hotels in New York City.
He started his recruitment career with ESI – Executive Search International opening the New York City Office and later opened his own firm VISTA-Hospitality International LLC
Hermann Reiner loves his adopted city, New York, a good game of tennis, wines and dining out. He is fluent in English and German, and speak some Spanish
He is now or was in the past a member of The International Food and Beverage Forum, the Executive Director of the Food and Beverage Association of America. Inc, a Board member the Chefs de Cuisine Association of America, a Member of the Global Hotelier Society, a Member of the US – Austrian Chamber of Commerce and a Member of the Manhattan Chamber of Commerce